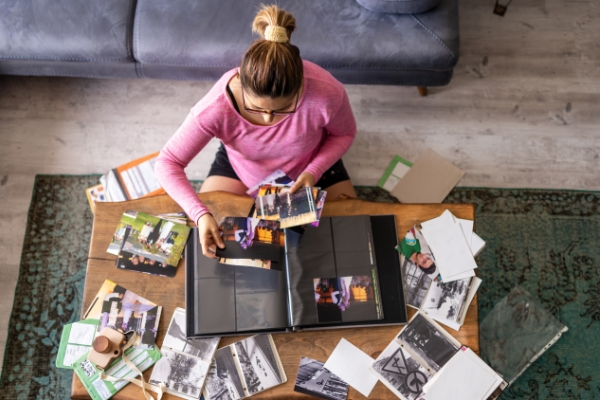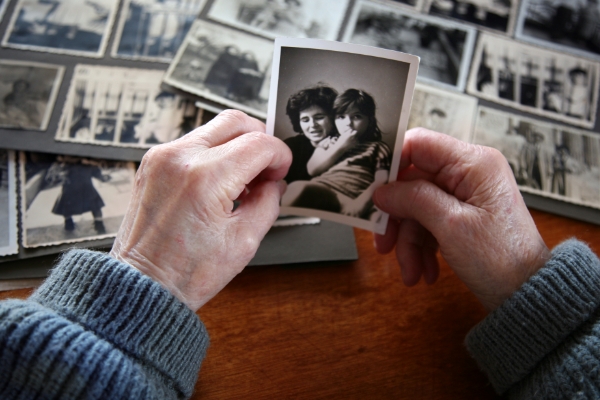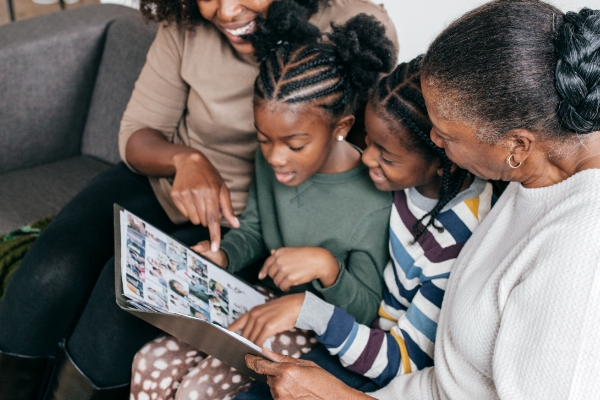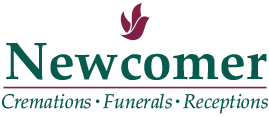 Scrapbooking to remember a loved one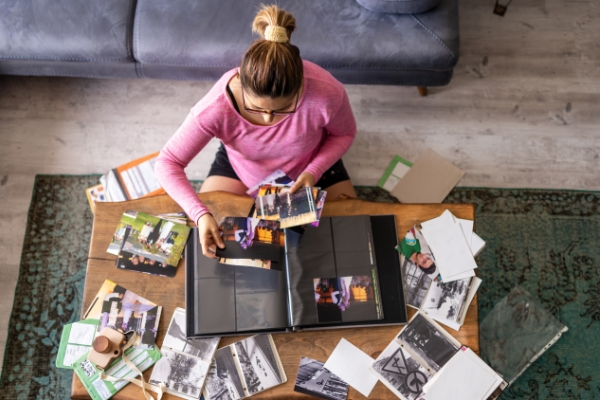 We can store thousands of photos on our electronic devices, but there is something special about having a physical copy of these moments that were captured on camera. Scrapbooking is a perfect way to save photos and commemorate the life of a loved one who has passed away. Here are some tips to create a beautiful scrapbook that can be passed down for generations.
Gather Your Materials
First, you need to select which photos to print for your scrapbook. Scrolling through photos on your computer or cell phone is also a great time to relive moments shared with your loved one. Choose photos of them that bring back fond memories. Create a folder of these photos, and then send them out to be printed. You will also need a book and pieces of scrapbook paper, which can be found at any craft store.
Set Up Your Creation Station
Scrapbooking can take up a lot of space, so set aside an area in your home, such as a vacant desk or a spare bedroom, to do your work. Scrapbooking should be a relaxing pastime; you can create a comfortable and calming atmosphere with candles and a cozy blanket. Putting on your favorite music can also help you get in the zone to start creating.
Assemble Each Page
Organizing your photos in chronological order is an excellent way to arrange a scrapbook that celebrates someone's life. Each scrapbook page can display about four to five photos. Placing pictures from the same event, place, or period of time will give each page its own theme. Once you have the photos arranged, you can decorate with stickers, gel pens and markers, or add any other embellishments you want. Writing captions for photos describing who is in the picture and what is happening will help you remember each moment, as well as tell future generations about the images.
Share With Friends and Family
One of the most rewarding things about making a scrapbook is being able to admire your hard work with friends and family. People who knew your loved one, as well as those who did not get the chance to meet them, will be happy to reminisce with you while flipping through the beautiful pages you've created.
Posted: June 25, 2021