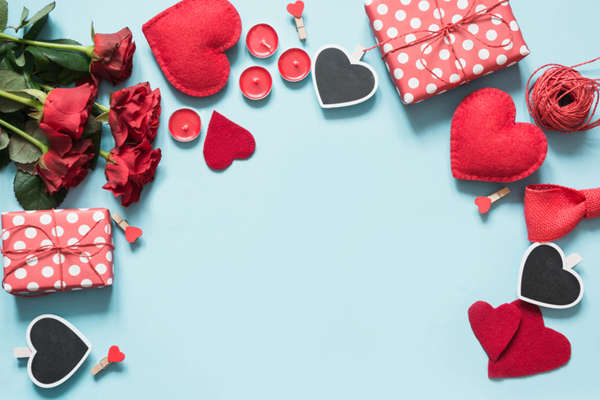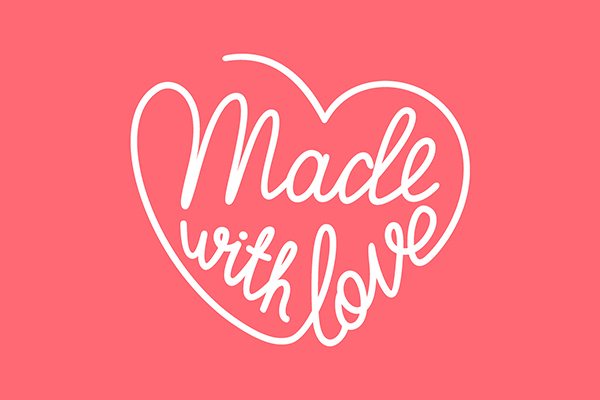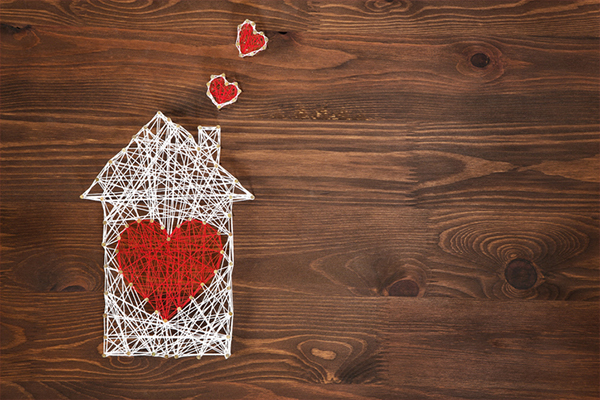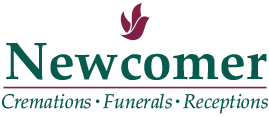 8 Ways to Remember a Loved One on Valentine's Day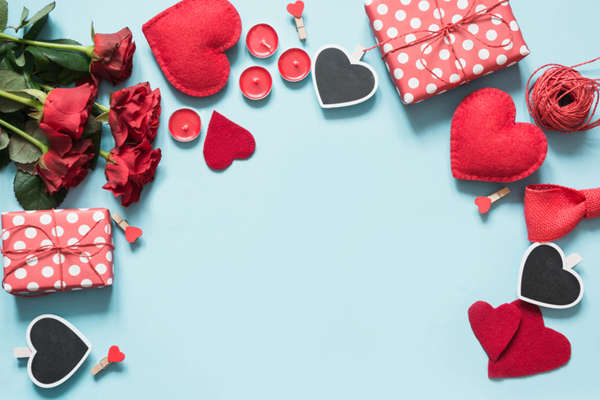 While Valentine's Day is supposed to be a time to celebrate love, it can be difficult to celebrate after the loss of someone close to you. Focusing your attention on a meaningful way to honor and memorialize your loved one can help channel your thoughts and feelings in a positive way during the holiday. Valentine's Day can be a beautiful opportunity to celebrate your relationship, reflect on the love you shared and find comfort in their memory. Here are 8 Valentine's Day crafts to help you to honor your loved one; all you need are basic crafting supplies and a little love to pull these off.
No-Sew Heart Pillows
It's easy to create a simple heart pillow with a loved one's clothing or favorite blanket, giving you something to hold tight in moments of grief. This would also be a thoughtful gift of remembrance to make for someone who has lost a family member. This no-sew method would be an easy craft to do with friends, family or by yourself. See the full tutorial here:
Heart Pillows
Personalized Pillowcase
Take an old letter or card that has a special message from a loved one and trace it onto a pillowcase. When you lay your head down at night you will see that special message in their writing to remember them. See the full tutorial here:
Personalized Pillowcase
Shadowbox
When a loved one passes away we often look for ways to honor that person's life and to keep their memory alive. A shadowbox is one way to preserve and display precious memories. Items such as medals, dried flowers, cards, name tags, pictures, scribbled notes, wallets, jewelry, etc. fit nicely in a shadowbox. Poems and excerpts from books can also be added to your display.
Glass Photo Magnets
Use clear glass gems from a craft store to turn vintage photos into magnets. In less than ten minutes and just a few supplies, you can create wonderful gifts to give to family or for yourself. Use photos of your loved one to remind you of their memory and the good times you shared. See the full tutorial here:
Glass Magnets
Heart Hand Warmer
Warm hearts = warm hands! Keep your fingers toasty warm with a few soft and cozy DIY hand warmers in your pockets. You can whip these up in no time at all with a couple of small pieces of fabric (flannel or wool recommended) and a little plain rice. Make these extra special by using your loved one's clothing. See the full tutorial here:
Heart Hand Warmer
Hanging Heart Suncatcher
Use a loved one's costume jewelry or visit a craft store to find personalized beads to create a heartwarming suncatcher. As the sun passes through, their memory will light up your house. See the full tutorial here:
Glass Bead Suncatcher
Family Photo Wreath
If you have any unused small photo frames laying around the house, a photo wreath is a great way to display family memories. By attaching the frames to a wreath, you can hang it in a place you walk past regularly to remind you of your loved ones.
Writings on the Wall
It's not every day that you decorate with something that has a personal connection to you. Give your wall décor a little meaning and purpose by framing a handwritten note or recipe from your loved one. See the full tutorial here:
DIY Framed Recipe Cards
This Valentine's Day allow space for the joy of your loved one's memories to share space with the pain of them not being with you. Facing Valentine's Day is never easy after a loss, and depending on how you are coping you might not be ready to bring up old memories. But ultimately, it's OK to do what you feel is right for you. We hope these simple crafts allow you to cherish the love you once had and serve as a reminder that their love carries on within you.
Posted: February 09, 2021